Fashion & Embroidery
INCLUDES FREE ENTRY TO
SEWING FOR PLEASURE & THE CREATIVE CRAFT SHOW
Open
Important news regarding Fashion & Embroidery in June
We have taken the very difficult decision not to run The Creative Craft Show / Sewing for Pleasure / Fashion and Embroidery planned for 24 – 27 June 2021 at the NEC, Birmingham.
Although organised events are due to resume from 21st June, we believe it is in the best interest of our loyal exhibitor and visitor base not to run the show. We pride ourselves on putting on the biggest and best UK craft show and we feel that the show would not be reflective of this.
Our team had worked tirelessly to implement measures to ensure the utmost safety of our attendees, however we are not able to bring you the full event experience that we pride ourselves upon, so have decided to cancel the show.
We are of course extremely disappointed given the preparation that goes into the show from all involved. As we are now back to being a family run business we would like to thank you for your patience, understanding and continued support during this time.
Ticket holders
All ticket holders (including those transferred from 2020 events) will be given the option to transfer to either The Creative Craft Show (and Simply Christmas) at the NEC 4-7 November 2021 or The Creative Craft Show / Sewing for Pleasure / Fashion and Embroidery 17-20 March 2022. You do not need to do anything, we will contact you in the autumn.
The November event is our flagship show and we are working hard already to ensure we have
The best exhibiting companies so you can shop the best brands
Fantastic demonstrations to feast your eyes upon
Show stopping features
An incredible workshop line-up
The very best craft experts from around the world
An exclusive VIP area line-up
We are now eagerly working on the NEC November show and a brand new virtual show – news to be announced soon!
We look forward to returning to the NEC in November to celebrate all things craft with you and the crafting community.
At the show
Sorry, feature details are not yet available.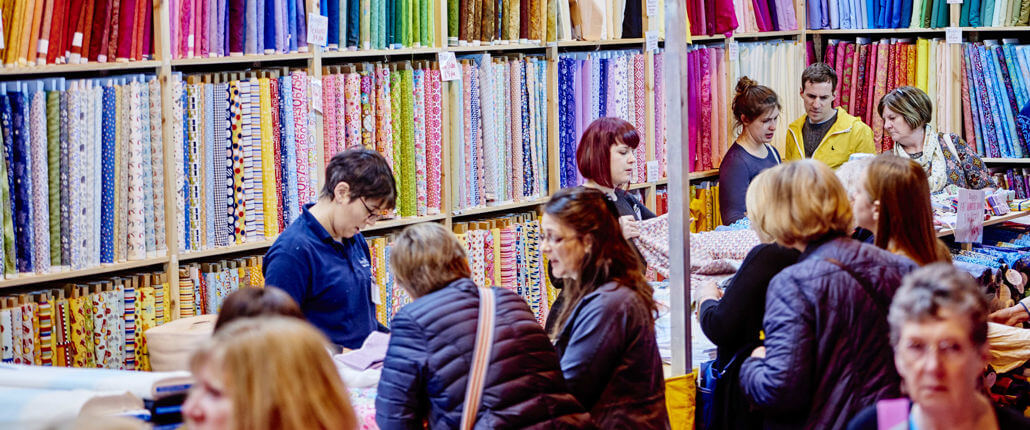 Browse aisle and aisles of stalls and stands packed with brand-new crafting innovations, classic tools and products and accessories in every colour of the rainbow!
With experts manning each stall – you'll be sure to find exactly what you need!
(Details coming soon!)
Getting There
NEC, Birmingham · B40 1NT
NEC, Birmingham · B40 1NT
The NEC is at the heart of the UK's transport network. CLICK HERE for road, rail, bus and flight directions.
By Rail:
Birmingham International Station is within the NEC complex and gives easy access to the show.
Discount travel with Avanti West Coast. Exhibitors and visitors can take advantage of discounted train travel to the show. The offer is applicable on advance Avanti West Coast main line routes/tickets only. Advance tickets go on sale 12 weeks from the dates of travel.
What is the offer?
Simply book your journey to the NEC using the link below and the 20% discount will be automatically applied to your booking: http://po.st/creativecrafts
What do I need to do to validate my ticket?
You need to make sure that you have confirmation that you are attending an event at the NEC with you when
you are travelling (as the conductor may ask you for this on the train). So, please make sure you have your
exhibitor/visitor passes or email confirmation with you.
By Car:
The NEC is situated 8 miles east of Birmingham city centre, just off junction 6 of the M42 and is clearly signposted.
Daily car park charges apply. Pre-pay for parking and save on daily rates HERE.
Resorts World Birmingham offers the perfect opportunity for exhibitors or visitors to relax after a day at the show with restaurants, shops and spa available within the complex.